It's hard to beat the eye-catching appeal of custom-made timber shutters for a winning combination of durability, functionality and style.
Top-quality shutters are the investment that will repay you with versatile heat and light control through every season.
The Spanish introduced shutters to the Americas, where they gained popularity before spreading to the rest of the western world. Large plantation homes in the southern states of the USA often used the wider louver-style shutters, giving them the name plantation shutters.
Today's Shutters come in many different styles and Louvre sizes.
-The 65 millimeter Louvre is more traditional and is a great choice for average-sized rooms with normal ceiling heights. If you have huge rooms with soaring ceilings, the 91 or 116 millimeter Louvre may be a better fit.
Shutters designed with a divider rail are a popular choice. They allow for closure of the bottom Louvre for privacy, while the top Louvre can be left open to enjoy the view and natural light. It's harder to get that kind of function with curtains, drapes or blinds.
When shopping for shutters, ask about the following:
Tension adjustment screws (to prevent issues with drooping Louvre later).
Mortised hinges (these look better in a frame install and from the outside on bi-fold panels).
The wood from which they are made (never buy pine shutters, which can bleed sap).
Rabbeted edges (this prevents light gaps through the center where the panels meet).
Side rails at least 38-millimeters in thickness (which prevents warping of the panel).
Ask for references and reviews – all shutter companies are not created equal.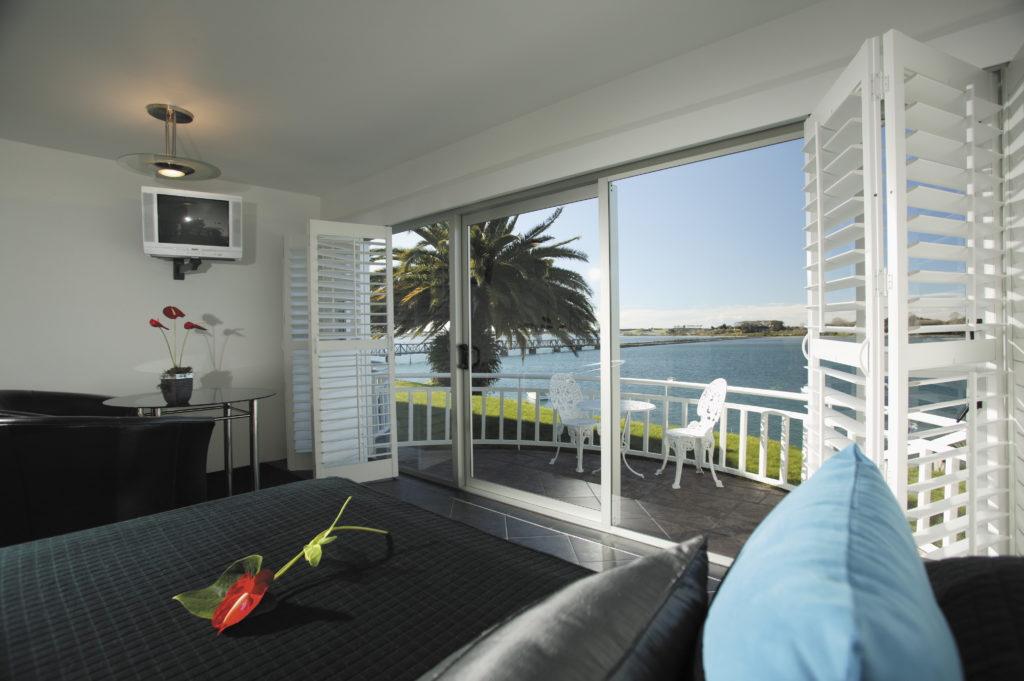 What can you expect when you choose Weathermaster Shutters from Frazerhurst?
Top-quality, custom-made.
"At Weathermaster® we only use premium quality kiln dried Basswood for our Shutters because Basswood is light, strong and extremely stable, which makes it perfect for the exacting manufacturing processes we follow. From the careful measurement of your windows through to the fine finish of our Shutters you will witness a craftsman's attention to detail in every stage".
"The wooden shutters Frazerhurst installed work fantastically in the space they were custom made for. Definitely my new favourite window treatment".
Natalie Collinson, Design Consultant.
View our Shutters tab on our website for more information and inspiration. www.frazerhurst.co.nz/blinds/timber-shutters
Or visit us at 146 Lower Dent Street to view our samples.