1983 style, 36 years ago.
Computers were big – so big they needed their own office. Mobile phones were clunky – a brick with its own suitcase. Portable music systems were so unwieldy they required a shoulder ride. Should we discuss hair and shoulder pads?
It's no surprise then that interior design was, 'by comparison', rather subtle and minimalist. Somewhere to take the weight off. The look was calm, cosy and un-cluttered.
No more 70's psycho swirls in orange. Macramé hangers and cane peacock chairs made way for polyester velour rolled arm couches in browns and greens complemented with chintz and pastels. Interior design during an era of relative subtlety is harder to master than an era of extravagance so it is with great respect that we honour the birth of Frazerhurst Curtains and Blinds, 36 years ago, in 1983.
Today we see trends in interior design take reference from past eras. The latest trends for interiors, for example, have some roots in the 80s.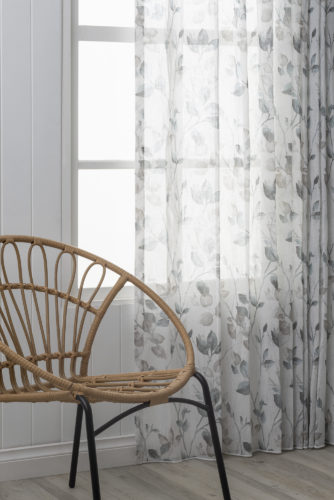 Our suppliers are showing us samples with colours and texture reflecting natures raw materials in their natural state. Gritty textures, unfussy design, organic shapes and lines in a palette of warm yellows, greens, taupe and chocolate offset with mineral tones. Once again, an era of calm, cosy and un-cluttered.
Frazerhurst showroom consultants Tracey, Karen and the team would like to invite you to celebrate 36 years of being a locally-owned business while being inspired by the latest trends.
"All of our visitors are welcomed and given our full attention. We are here to help make the process as simple and enjoyable as possible."
Frazerhurst are proud suppliers of New Zealand Weathermaster products. Quality is guaranteed, as is being kept up-to-date with on-trend colours and new innovations and being mostly New
Zealand-made means a minimal carbon foot print.