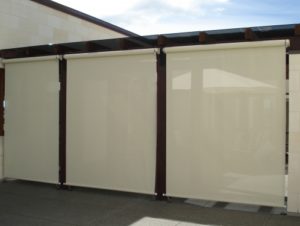 Weatherscreen
With the Weathermaster Weatherscreen system, you can relax and entertain outside without the nuisance of bad weather or nosy neighbours. Quick to install and easy to operate, this external rollershade system provides a wind break, sun shade, rain protection or privacy for your deck and patio areas. Cafés love Weatherscreen, because it extends the alfresco dining season.
---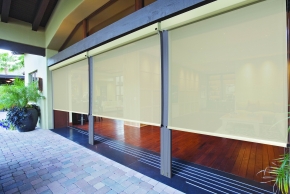 Smartscreen
Smartscreen External Sunscreens provide a fresh innovative approach to controlling light and heat from entering your home. Smartscreen External Sunscreens complement any exterior setting. With the ease of operating them from the inside or outside using manual or from the automated control options, they are both convenient and stylish.
---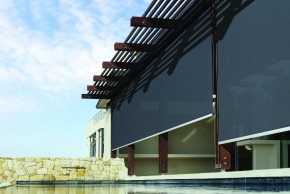 Alpha External Screen System
The Weathermaster Alpha External Screen System represents the latest in design, styling and functionality.
Designed for New Zealand conditions the Weathermaster Alpha External Screen range offers a full suite of Vertical Drop External Screen systems including: Cable Guide, Side Tension Channel (STC) and Straight Drop, the Weathermaster Alpha range offers a common, aesthetically appealing look across all products with a solution to meet every customer's requirements.
---
Click here to view the Weathermaster range of external sunscreens…