Genius Retractable Screens are a high quality insect screen solution for NZ homes.
Streamlined and smooth sliding, these screens fit almost any window, disappearing into the natural recesses of the frame to be virtually invisible – discreet but there when needed.
Professionally installed, retractable screens glide effortlessly and give complete protection against airborne pests such as annoying flies, mosquitoes and other bugs.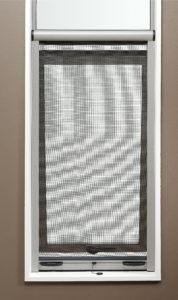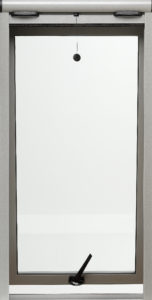 All our Retractable Window Screens have been designed with an exclusive patented brake system which allows the screen to open easily and softly rewind on its own without snapping shut.
We source our Italian designed plated steel spring, aluminium cassette system and the highest quality Insect mesh, directly from Europe.  Soft woolpile insulates the screen's side channels and bottom rail to make it glide easily and to prevent damage to the window reveals when closing.  A hidden hooking system is used in the side guides.  The mesh even filters the sun light to provide shading.
Choose from the Series 36 for windows up to 1600mm wide and 1500mm high or Series 46 for windows up to 1800mm wide and 2600mm high.