Here at Frazerhurst we take our responsibility to community very seriously so when we recently read a Stuff article about window furnishings being responsible for harm to children, we paid attention.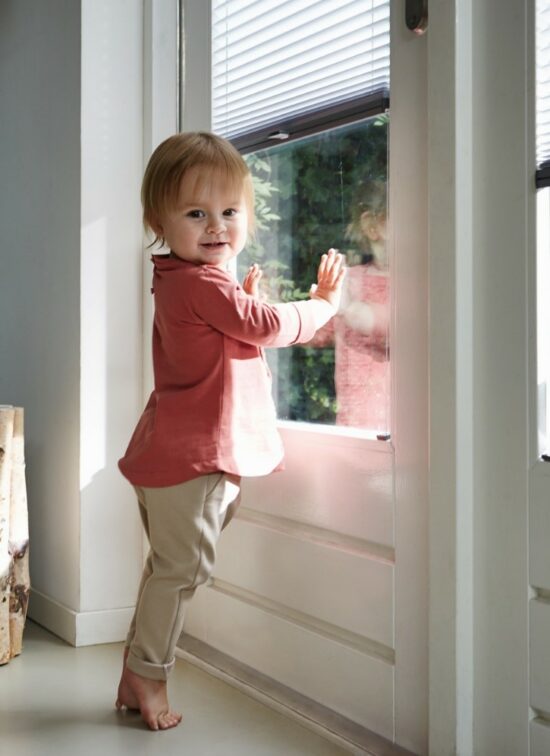 "Two children have died recently from blind-cord accidents. The children were accidentally strangled after becoming entangled in the cords." From Stuff.co.nz
Research indicates most blind-cord accidents happen in bedrooms and involve children between 16 and 36 months.
Fatalities in other countries have led to the introduction of mandatory standards for window blinds. EU standards now require blinds to be designed so they are "inherently safe". This includes ensuring cords or chains don't form hazardous loops that could strangle a child.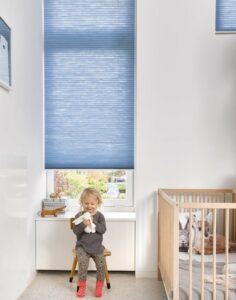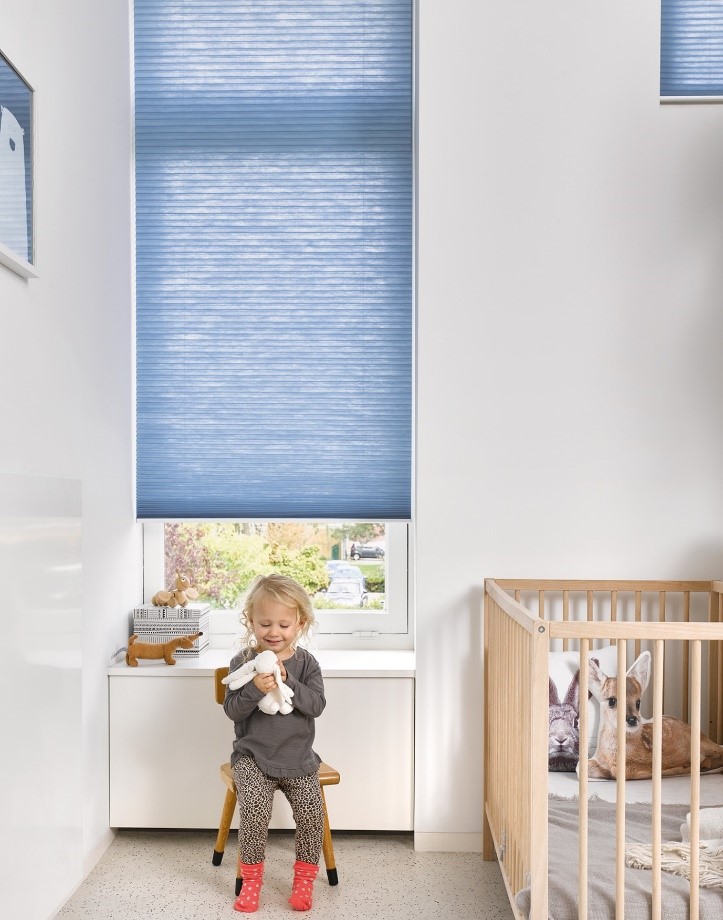 Here there is no such standard.
It made for sobering reading and got us thinking how we can do better with our own products.
Weathermaster® have addressed Child safety issues on many of their products with a 'childsafe logo' on relevant products that meet the standard.  Defined as the following;
"Childsafe means that the operation system featured has no looped cords in which small children could become entangled and injured".
This means the products identified as 'Childsafe' have specific safety devices, such as child-safe tensioner devices for control chains. Have internal cords or automation, enhancing child safety.
When it comes to Roman Blinds it is impossible to eliminate the operating cords on the back so we are now attaching swing tags with a 'childsafe' warning.
Here are some things to consider for your own home;
If you have window blinds in your home, you can minimise the risk of harm to young children by doing the following:
Tying the cords out of reach. The mandatory Australian standard requires that cleat hooks used to secure cords are placed 1.6m above the floor.
Moving away any furniture children might climb on to reach the blinds. Never put a cot, bed or chair near a window where a child can reach a cord.
If you're buying new blinds, look for products that don't contain cords (for example, wand, spring-operated or motorised blinds) or that have concealed cords such as Weathermaster® Whisper blinds.
Call into Frazerhurst, 146 Lower Dent Street, to discuss your Child Safety choices.
Below are the links for the full articles.
https://www.consumer.org.nz/articles/blind-cord-risks
https://www.stuff.co.nz/national/crime/124687892/coroners-report-roman-blind-cords-are-hidden-killer-that-has-ended-the-lives-of-six-children