We often get asked here at Frazerhurst about cleaning drapes and it's not a simple answer so I have outlined your options
 Option 1:  By far the simplest and safest – Pay a professional to do it! 😊
Option 2:  Read the manufacturers instructions if any were supplied.
Option 3:  Follow the below steps:
Prevention is the key to long term satisfaction.
Step one: Make your home as dry as possible with air movement so there is a minimum of moisture on your window coverings.
Step two: Keep dust at bay.  The best way to do this is vacuum your window dressings.  Both inside and out.  By this I mean get in behind your blinds and drapes as well as the face side and vacuum up into the pleats.
If you do Step one and Two you will rarely need to do anything else as Mould only grows when there is moisture and dust.
Cleaning;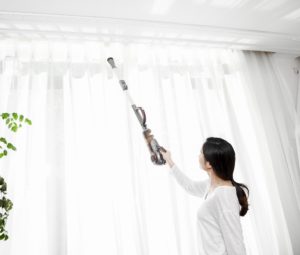 Spot cleaning can be done on most fabrics.  Always begin with cold water and a soft cloth with no detergents.
If you must go a bit deeper try a very mild detergent.  Never use a bleach solution unless you can test it in an inconspicuous corner.
If you still want to wash your drapes check with the fabric supplier if possible.
Vacuum drapes first to remove as much dust as possible then take them down.
Remove hooks, rings and trims before cleaning.
Cold or warm hand wash with wool approved detergent. Do not soak. Do not bleach. Do not wring or rub.
Do not tumble dry. Drip dry in shade, fabric side down. Do not use pegs or fold over clothes line.
For best results re-hang to dry (put towels down to collect any drips).
Avoid wet coated sides touching.
UV Prevention;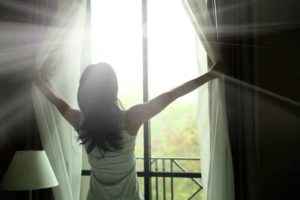 Rotate your curtains periodically so that the leading edge that gets the direct sunlight is swapped to the inside edge.
Consider a layer of in expensive sun protection inside your window frames such as Weathermaster Sunscreen rollers or a sheer fabric from Frazerhurst.
We hope this helps you keep your window furnishings looking fantastic for many years to come.
With Compliments from Tracey at Frazerhurst