QUESTION:    Is there a window furnishing that will suit both inside and out? 
Has continuity from the outdoors through to the indoors?
Is durable and practical?
Can give me complete control over the sun?
Offer varying levels of privacy and security?
ANSWER:       Yes, there is!  It is the Aluminium Shutter Range by Weathermaster® from Frazerhurst Curtains and Blinds.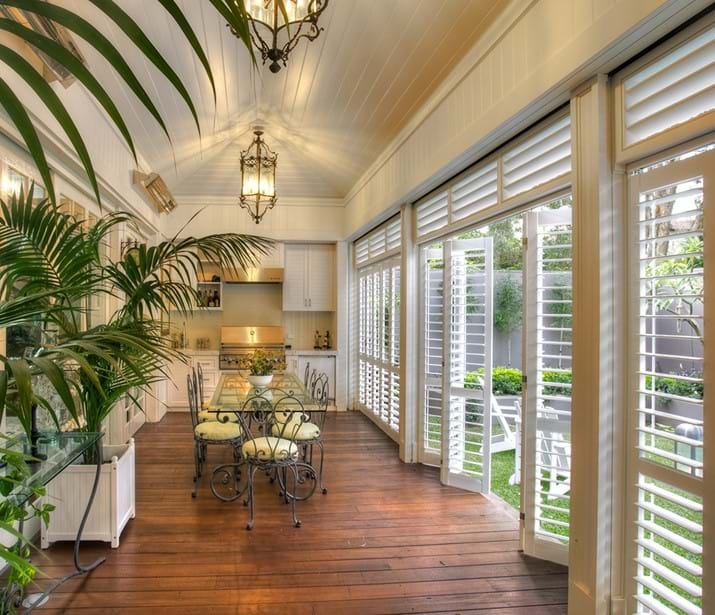 Elegant and durable. The range is designed to Maximise indoor and outdoor spaces and blur the line between.
Perfect!  Like the March weather that we want to maximise.
What I most admire about the Aluminium Shutters is the ability to control the airflow and level of sunlight, as well as being in charge of the level of privacy and security required.  Allowing the look to flow through into the adjacent indoor spaces is the finishing touch.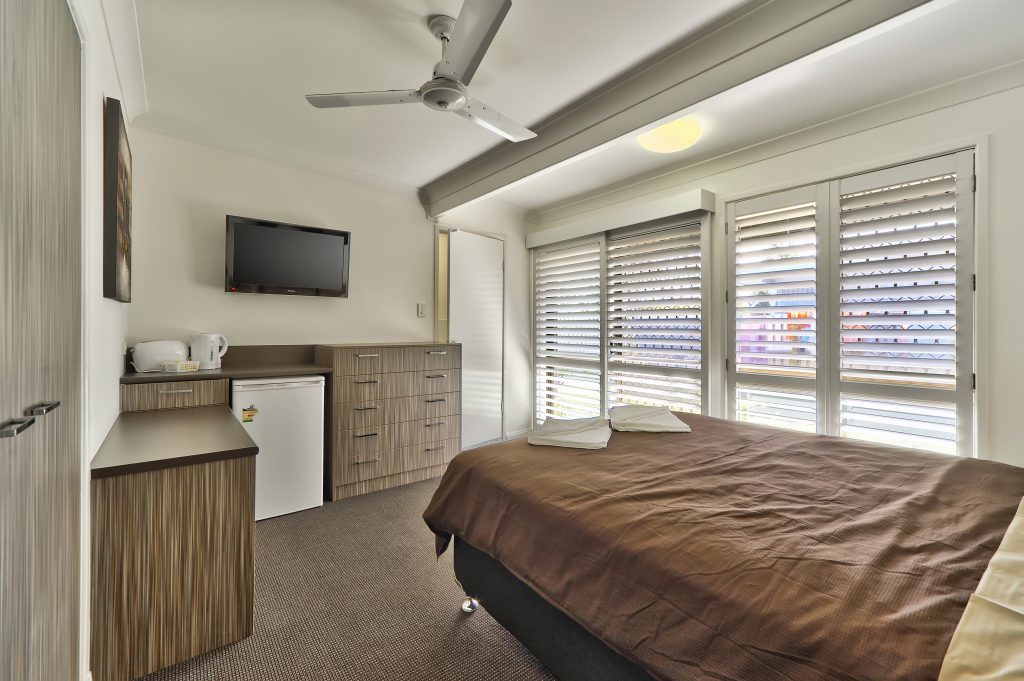 Aluminium Shutters have great functionality:
Swing them completely open to embrace the winter sunshine and attract full airflow in summer.
Have the panels closed with the shutter blades open to give privacy, airflow, control of the direction of the sunlight and security with the locking options.
Fully sealed up tight for full protection from all adverse elements, including the weather and opportunists. Especially useful when you are away from home.
Weathermaster® Aluminium Shutters are powder coated and use Stainless Steel hardware. They are built to last and custom made to suit the measurements of your doors and windows.
There are a variety of panel configurations from fixed panels, hinged, multi-fold and sliding options giving you perfect options for each scenario.
There are 3 blade sizes from 64mm up to 114cm and a range of colours that will suit any exterior cladding or interior design.
Don't forget the security features available such as Flush bolts for a smooth clean finish.  Lockable metal handles.  Blade stays to allow fixing the blade in position and a Stainless Steel security bolt option.
Here's looking forward to many extended hours in your outdoor living spaces while enjoying the fresh and modern aesthetic of Aluminium shutters in your interiors.  Summer, winter, rain or shine thanks to Weathermaster® Aluminium Shutters from Frazerhurst.