Enquiring on Google for Drapery Headings and Hardware types will likely lead you down the Pinterest pathway but what you really need to know is which Heading and Hardware will suit the chosen fabric and intended look and style.

I have put together a list of the most popular Headings in New Zealand homes and next month we will look at the most popular Hardware options.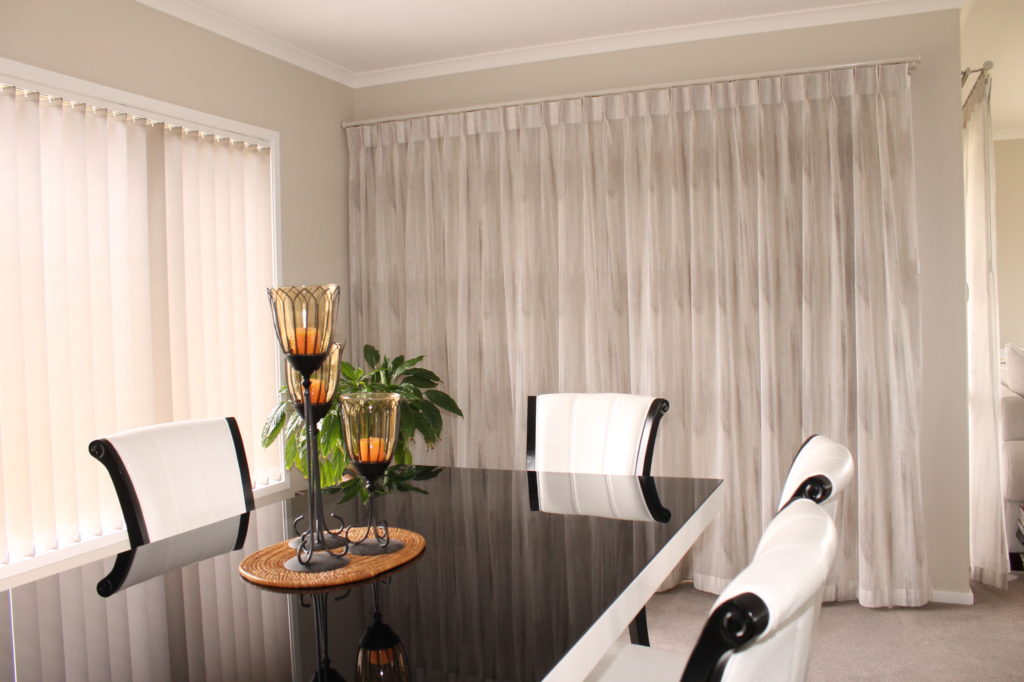 Double Pleat / Dutch Pleat / Provincial pleat– forward facing:
Blending Classic and contemporary double pleat is less formal than the triple pleat. A soft structural look with more fullness and drama than the single pleat. Most fabrics will look lovely with
this pleat.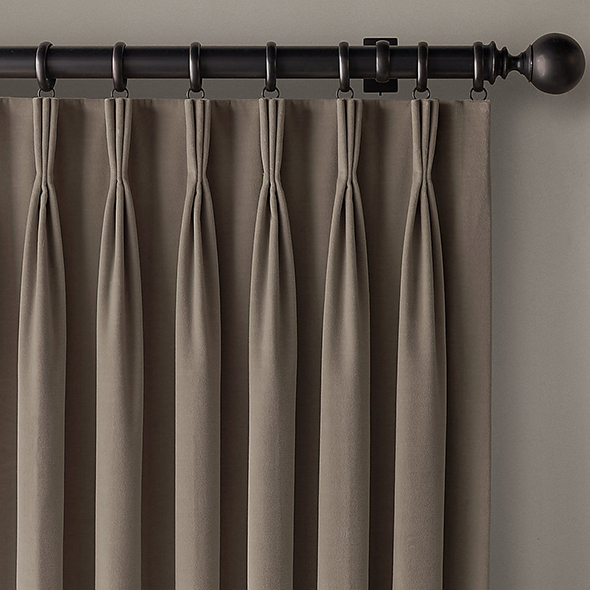 Triple pleat / French Pleat:
A classic, formal look with fullness and luxury. Just the style for villas and character homes. Many fabrics will look amazing but classic Jacquards and Damasks will continue the theme.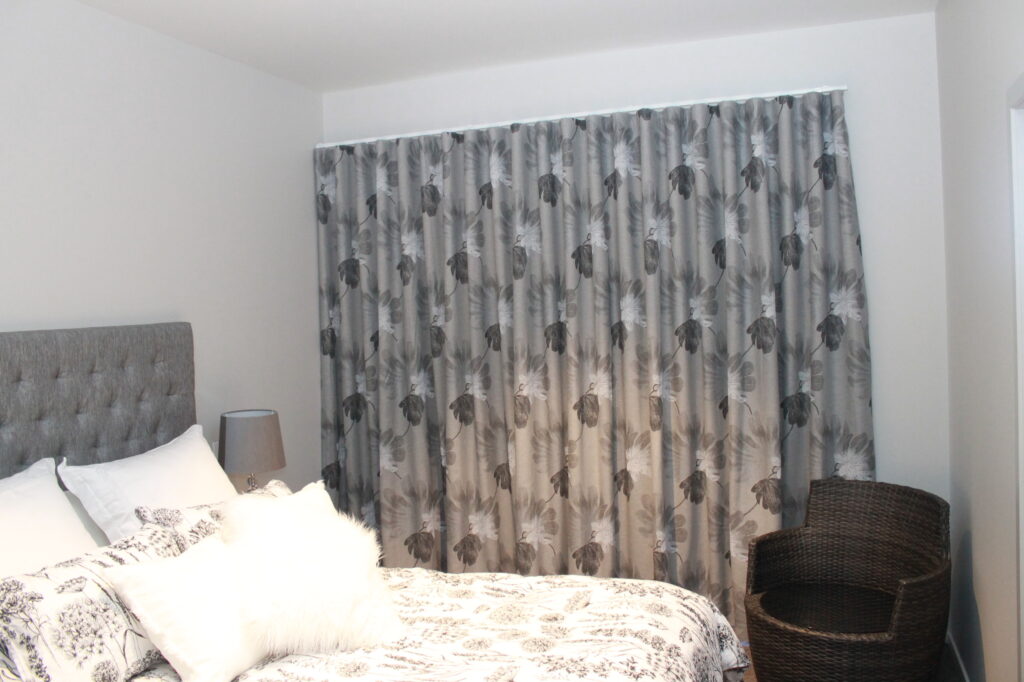 Wave Fold / Ripple Fold:
Soft structured minimalist and casual. Emphasis on the folds and fall of the fabric. Looks especially good ceiling mounted. Sheer fabrics with weighted hems just off the floor look elegant.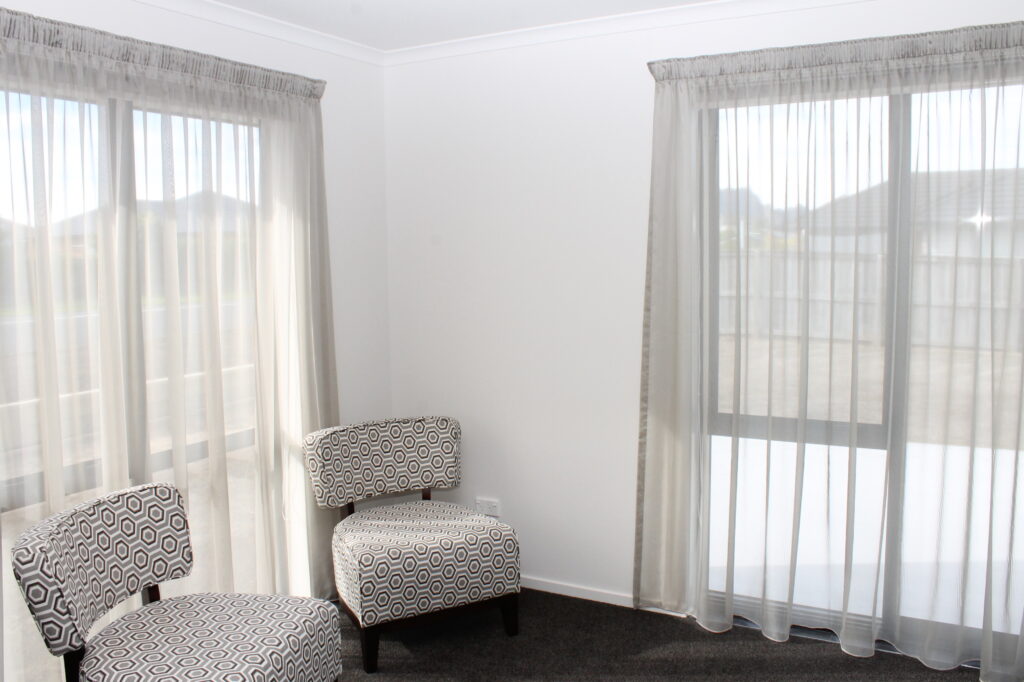 Pencil Pleat:
Informal and relaxed with variable fullness to suit the weight of the fabric. Great for very long floor-to ceiling drapes. Works with most fabrics but especially suitable for sheer, lightweight fabrics with romantic puddling on the floor.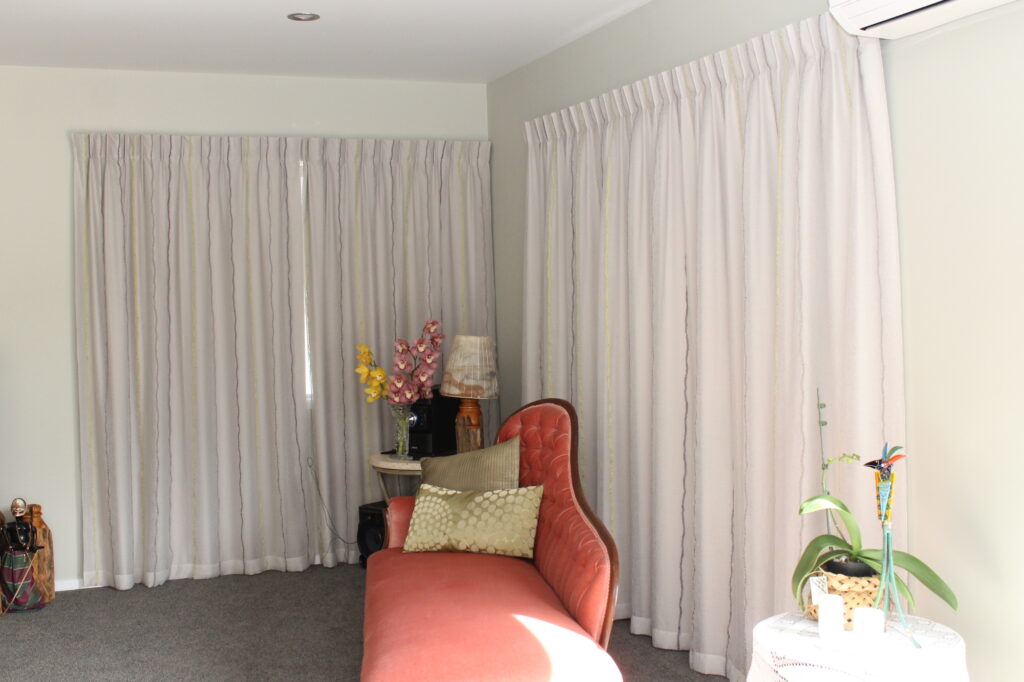 Single pleat – forward facing:
A neat structured, uniform Heading with the minimum amount of fabric. Accentuates the height of a high ceiling. Slender, elegant and stacks off the window well. Suitable for most fabrics with plain textured fabrics and subtle stripes looking fantastic in single pleat.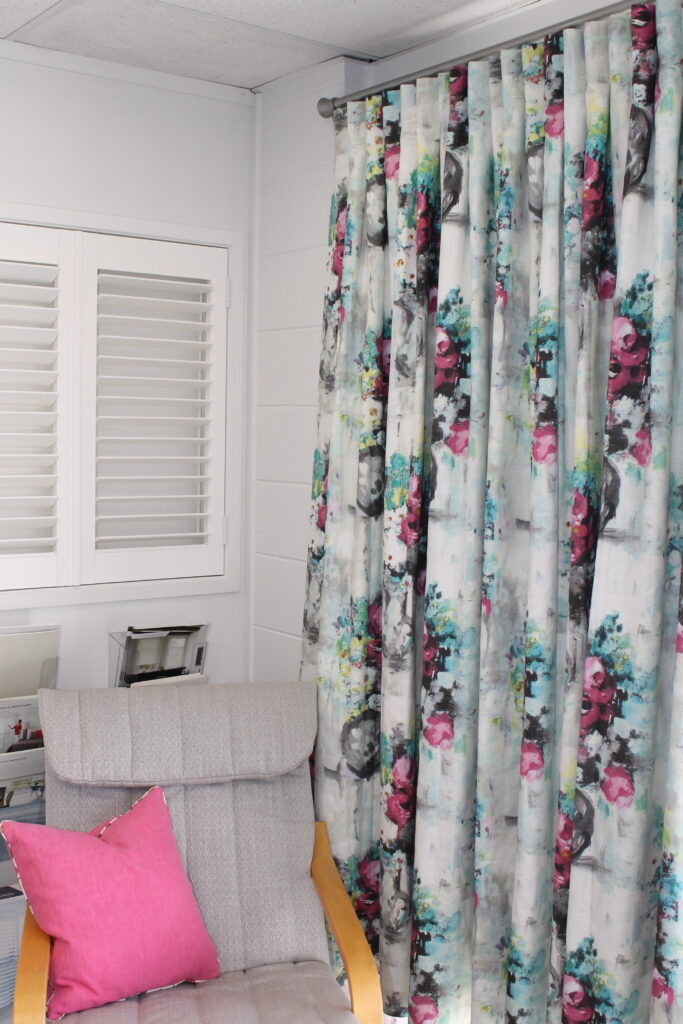 Single Pleat – reverse facing.
Reverse / Inverted / New York / Manhattan:
Structured and uniform. Contemporary and sleek with a flat face. Less fullness with a minimum amount of fabric required. This treatment will suit most fabrics. Print, plain and textures all complement this style.
One of our suppliers has an excellent page worth viewing: https://basfordbrands.com/blogs/fil-adviceandcare/2019/Feb/12/selectacurtainstyle_fl
Call into our showroom to view our Winter display with all the different heading options on working samples for you to try.