Last month I put together a list of the most popular drapery headings in New Zealand homes and this month we will look at the most popular hardware options.

See the previous Trends artical to view the disussion on headings.

Track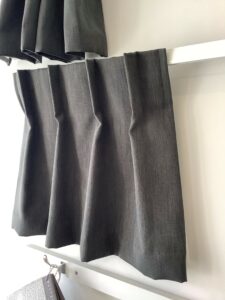 Minimalist style in a variety of profiles. Blends in with the architrave or wall. Can be bent to shape for corners or returns. Wall or ceiling-mounted and fits under pelmets. Consider motorised or cord-drawn. Drapes are mounted to cover the track when drawn closed. Minimalist pleats work best, such as single or reverse-pleats with lighter weight fabrics to continue the contemporary theme.
Rod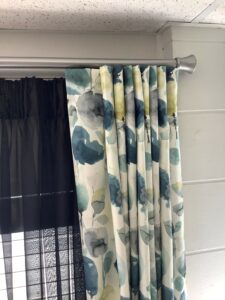 Drama and class with a luxury look in a variety of profiles, sizes and colours, including timber. A choice of finials or end caps. Consider motorised or cord- drawn. Drapes are mounted below so the rod becomes a feature. Fuller pleats, such as tripe, look amazing and use heavier fabrics to bring out a strong structural overall style.
Rail
Playful and casual. Used for rings, eyelet, and tap top styles. Best used on smaller windows and doors with light-weight fabrics due to a maximum of three mounting brackets only allowed.
Holdbacks in brass, chrome or powdercoated
Foldaway, static or swivel in a colour to match your track or rod. There is a size and shape to suit every fabric and style!
Drop down/french loops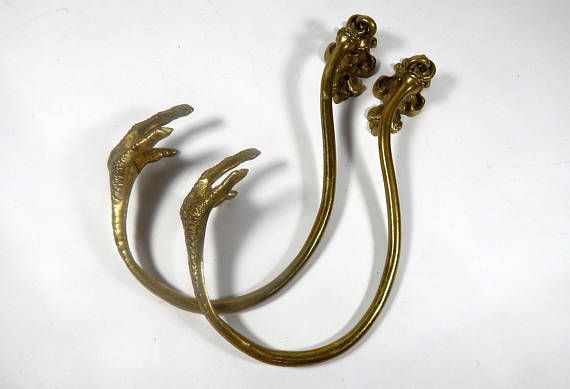 Very sexy and 'Parisian' when used on sheer and lightweight fabrics.
Straight stem rosette holdbacks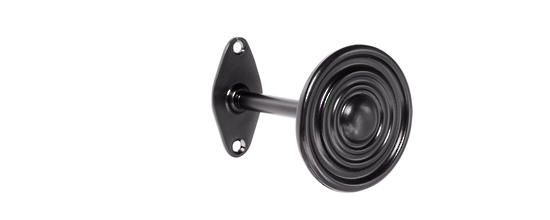 These look fabulous when teamed with a classic rod with finials and a drapey fabric.  Lots of volumn will not work here however.
Fabric tie backs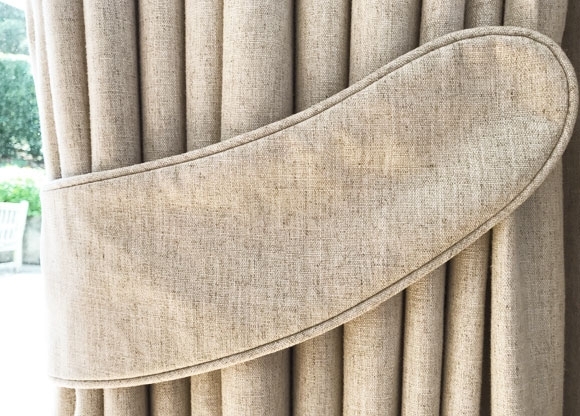 Padded and made in matching fabrics or contrasting colours. Piped and shaped. Classic elegance. Looks the best on lined fabrics with some weight to hold them in place.
Cord or Rope
Acorns tassels or plain button ends with twisted or braided cord. There are magnetised options available on these style as well, this means no hooks in the wall required. Luxury and charm for all fabric and styles.
Artisan
Get artistic or creative with something of your own design. Try playful pompoms or maybe antlers for a rustic masculine look.
V
isit the Frazerhurst Showroom at 146 Lower Dent Street, Whangarei. We look forward to showing you some options.