Somewhere along the line a bright spark did some thinking outside the usual and came up with the idea of putting a sheer fabric on a front track and a plain fabric on a back track. The opposite to the traditional drape with a Sheer or nett on the back track.
This arrangement allows the Sheer to be the hero, sitting pulled over the window to act as a privacy screen and to filter the sunlight during the day and then the lining is drawn across underneath for the evening (We advise using a cord drawn track for the lining so you are not dragging your way through the front sheer).
This style has proven to be very popular with our clients and our fantastic fabric suppliers have delivered the goods and we now have a vast quantity of fabrics to choose from with varying degrees of opacity from very sheer to light filtering.
Sheer Options;
Printed
Textured Linen look
Flocked
Striped or Ribbon trimmed
Ebroidered
Graduated or Ombey
Decorative sheers to the front with a formal pleated heading or soft pencil pleat will suit any environment.
We can manipulate the overall colour and tone with a coloured lining to complement or contrast.
Don't be afraid to consider Sheers to the front if you want thermal qualities from your drapes as we can ensure this with the choice of linings we can use.
Lining options;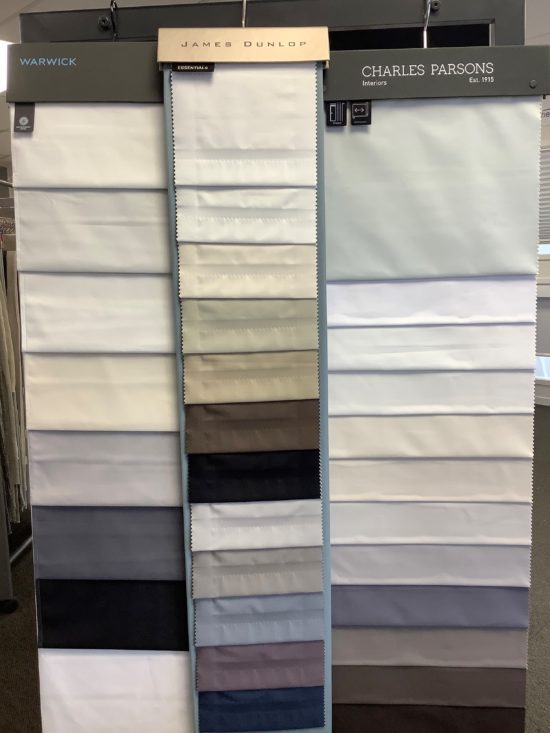 Light-weight polyester knit.
Un coated woven cottons or poly cotton mix.
Thermal acrylic coated.
Silicone coated for low allergen.
Bonded / Triple weave.
Please don't feel pressured to conform if you are still a lover of the traditional "sheer to the rear".   We have lots of lovely simple and inexpensive designs in elegant colours to offer you and as we all know sheer fabrics are a god send when it comes to protecting our interiors from Northlands harsh sunshine and high humidity.
Call into the Frazerhurst Showroom and let our team show you how to get this look for your home.